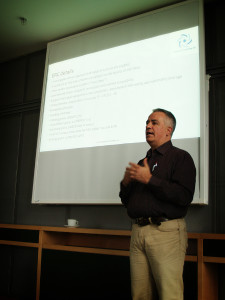 Ingemar Pongratz Description in English
Ingemar Pongratz is an expert in EU funding and EU project execution. Ingemar has extensive experience in many different types of EU funded projects and has been involved in EU activities since 2003, when he wrote and designed the FP6 Network of Excellence CASCADE which was coordinated by Professor Jan-Åke Gustafsson.
After CASCADE Ingemar was also involved on planning and implementing different types of EU funded projects such as collaborative project or Marie Curie projects, where he often has been the driving force behind the project. All in all Ingemar Pongratz has attracted over 50 Mill EUR (close to 500 Mill SEK) in EU funding.
Ingemar Pongratz has also a strong background in research. His research activities were centered on understanding the effects of chemical contaminants and chemical pollutants on human health and Ingemar Pongratz has over 40 peer reviewed scientific articles and reviews. Ingemar Pongratz has also written several book chapters and he has also edited a book on focusing on the effects of chemical food contaminants on human health.
His own research is characterized on collaborative  and multidisciplinary aspects where Ingemar Pongratz group contributed with his expertise in molecular biology, molecular toxicology and molecular nutrition.
Ingemar Pongratz  has  supervised close to 15 PhD students or Post-doctoral researchers.
Ingemar Pongratz has also from the start been truly interested in bringing scientific results to the consumers. He has collaborated with organizations such as WWF and served as scientific contact point to some of their information efforts. Ingemar Pongratz was also one of the founders of CommNet, a network of EU project Communicators who shared best practice experience on how to inform and interact with consumers and non expert organizations. For these activities, Ingemar Pongratz was awarded the Communication Star Prize in 2011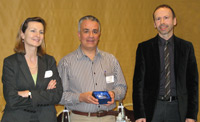 .
Other prizes include also the EU Descartes prize in 2005 for best Collaborative Research in Europe. The Pathfinder application which was coordinated by Professor Jan-Åke Gustafsson was written by Ingemar Pongratz and was one of the finalist proposals.